Prashanth Asuri, PhD, MBA
Associate Professor of Bioengineering and Director of BioInnovation and Design
Santa Clara University
Dr. Prashanth Asuri is an associate professor of Bioengineering at Santa Clara University. Dr. Asuri earned his Ph.D. in Chemical and Biological Engineering from Rensselaer Polytechnic Institute and M.B.A. with a focus on Leading Innovative Organizations from Santa Clara University. His research efforts focus on the design and development of biomaterial-based in vitro platforms to understand complex in vivo phenomena. He teaches undergraduate and graduate courses on topics related to tissue engineering, biomaterials, and bioinnovation. Dr. Asuri also serves as the director of the BioInnovation and Design Lab at Santa Clara University that partners with industry to empower students to discover, innovate, and address complex challenges within healthcare.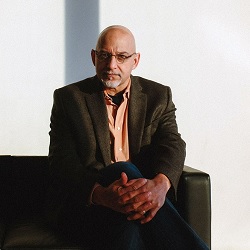 Doug Melton, PhD
Program Director
Kern Family Foundation
Dr. Douglas Melton is an electrical engineer, an engineering educator and researcher, and an advocate for the intentional development of an entrepreneurial mindset and character in engineering graduates because they are critical contributors to the U.S. workforce and economy, and their contributions can have profound societal impact. Since 2012, Dr. Melton has served as Program Director for the Kern Family Foundation. In that role, he helped grow a network of 49 university partners, known as KEEN, who share the mission of developing entrepreneurially minded engineers. Through joint work with the faculty at partner universities, Dr. Melton has established the Engineering Unleashed Faculty Development program, coupling the teaching, research, and service aims of faculty members to this shared mission. The program serves hundreds of faculty members across the country annually. Prior to work at the Kern Family Foundation, Melton was a faculty member for seventeen years within the department of Electrical & Computer Engineering at Kettering University. He has served as the Director of Research & Development for Digisonix Incorporated. Within this industry venture, his team developed a range of patented active sound and vibration control technology used today in aircraft, vehicles, and building infrastructure.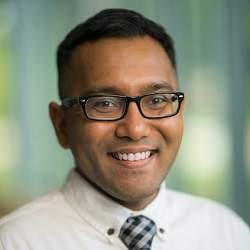 Prateek Shekhar PhD
Assistant Professor, Engineering Education
New Jersey Institute of Technology
Chair Elect, ASEE Entrepreneurship & Engineering Innovation (ENT) Division
Prateek Shekhar is an Assistant Professor – Engineering Education in the School of Applied Engineering and Technology at the New Jersey Institute of Technology. He holds a PhD in Mechanical Engineering from the University of Texas – Austin, an MS in Electrical Engineering from the University of Southern California, and a BS in Electronics and Communication Engineering from India. Dr. Shekhar also holds a Graduate Certificate in Engineering Education from Virginia Tech. Prior to his current appointment, he worked as a Postdoctoral Researcher and Assistant Research Scientist at the University of Michigan. He is the recipient of the 2018 Outstanding Postdoctoral Researcher Award at the University of Michigan. He currently serves in editorial capacity for the Journal of Women and Minorities in Science and Engineering, International Journal of Mechanical Engineering Education, and Journal of International Engineering Education.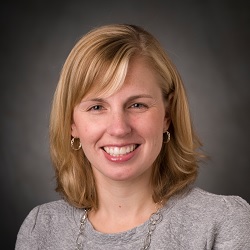 Sarah Zappe, PhD
Assistant Dean for Teaching and Learning
Director of the Leonhard Center for the Enhancement of Engineering Education
Penn State College of Engineering
Immediate Past Chair and Past Director, ASEE Engineering Research & Methods (ERM) Division
Dr. Sarah Zappe is an educational psychologist specializing in engineering and entrepreneurship education. She holds the position of Assistant Dean for Teaching and Learning and the Director of the Leonhard Center for the Enhancement of Engineering Education at Penn State. Zappe is a deputy editor for the Journal of Engineering Education and most recent past Division Chair for the Educational Research and Methods (ERM) Division of ASEE. She serves on advisory boards for multiple NSF-funded projects and is on several task forces with ASEE. Her research interests include failure in student entrepreneurial teams, creativity in engineering education, and faculty development.