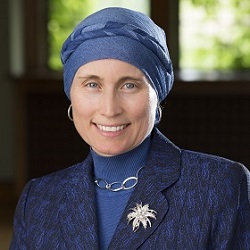 Jacqueline El-Sayed, PhD
Chief Academic Officer
Dr. Jacqueline El-Sayed is the Chief Academic Officer for the American Society for Engineering Education. She has leadership experience with the entire pipeline of engineering education and most recently served as the Chief Academic Officer & Vice President for Academic Affairs at Marygrove College. She is a professor emerita of mechanical engineering and served on the faculty at Kettering University for 18 years, eventually earning the position of Associate Provost. In addition to her work in academia she has served in industry and government. She is a four-time gubernatorial appointee to the Michigan Truck Safety Commission and, as commissioner, served as chair for two terms. She also chaired the Driver's Education Advisory Committee and the Motorcycle Safety Advisory Committee for the Michigan Department of State—work that resulted in new legislation for Michigan. She began her career as an engineer for General Motors Truck Group and has been nationally recognized in higher education as both an American Council on Education Fellow and a New Leadership Academy Fellow.
As an ACE Fellow she was placed at Harvey Mudd College, visited over 30 campuses, and completed a national benchmark study on experiential education. The study's recommendations were then implemented at her home institution. Dr. El-Sayed served on the Bloomfield Hills Board of Education for 10 years. Currently, Dr. El-Sayed serves on the WEPAN (Women in Engineering ProActive Network) Board of Directors and on the Advancement Committee for the Society for College and University Planning (SCUP). She is married and has three adult children.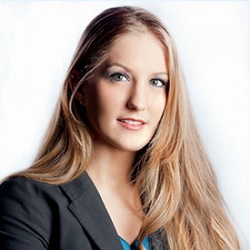 Sarah DeLeeuw, PhD
Research Project Director
Dr. Sarah DeLeeuw is the Research Projects Director for the American Society for Engineering Education in Washington D.C. She recently completed her PhD at George Mason University in Mathematics Education Leadership with a specialization in Instructional Technology, after completing her master's and bachelor's from Purdue University and the University of Notre Dame, respectively.
Sarah has a passion for teaching at all levels, and while her expertise is in college-level Calculus, her experience ranges from Pre-K to the professional development of teachers. Her teaching career at Purdue led her to receive a Certificate of Appreciation from the Black Alumni Association for her service to minority students, and be awarded the Excellence in Teaching Award.
Gravitating toward mission-driven opportunities, Sarah has found her niche working in educational associations. During her tenure as a non-profit professional thus far, she has served in a wide range of leadership positions—securing funding for awards up to $1.4M, spearheading the website redesign of a national association with 100,000 members, directing projects with over 50 consultants, publishing research briefs as a series editor, and speaking at numerous national conferences.
In addition to her work in academia and non-profits, she has served in various roles in media and production—spanning professional sporting events, daily news, and even presidential nominating conventions. In her free time, Sarah loves to travel. Most recently, she traveled with her husband to Kenya, Egypt, United Arab Emirates, Norway, France, and Australia.
Alexandra Sharpe, MA
Director, Education and Career Development
Alexandra Sharpe is Director of Education and Career Development at the American Society of Education (ASEE). In this role, she is responsible for overseeing a portfolio of externally funded and fee-based projects to provide professional development opportunities for engineering faculty, including stakeholder convenings, workshops and courses, and webinars. An experienced instructional designer, Alexandra launched ASEE Learning Services in 2020, which offers a suite of professional development programs for engineering faculty, students, and staff.
Alexandra holds an M.A. in Museum Studies from Seton Hall University and a B.A. in History from Rider University. Prior to joining ASEE in 2016, Alexandra worked at the Smart Electric Power Alliance (SEPA) and the Society for Neuroscience (SfN). She currently serves as co-PI on four NSF awards. Alexandra resides in New Jersey with her husband and infant son.
Cathy Kouko, MBA
Senior Project Manager, Education and Career Development
Cathy Kouko is a senior project manager in the Education and Career Development Department at the American Society for Engineering Education. She has an MBA from the Robert H. Smith School of Business at the University of Maryland, College Park and a B.Sc in Hotel and Restaurant Management from United States International University, Nairobi, Kenya. Prior to her role at ASEE, she worked in higher education accreditation managing accreditation teams and compliance.